Jill Mooney's vintage collection was getting so big she had no choice but to repatriate it.
"I've always loved dressing up, and I still do," she said.
The Melbourne fashion fan grew up mostly in Sydney, working at iconic 70s fashion houses like John and Merivale, Daily Planet and In Shoppe.
"I used to work for a place called Cash Palace which sold a lot of vintage clothing and there was a French cut velvet cape there that I bought," Ms Mooney said.
"It was so expensive that I bought it for months.
"I used to wear it rolled up like a dress and I still have it."
It was pink and black and matched her stiletto heels in the same colors perfectly.
In love with her collection but not overly protective of it, she's spent the past 12 years intentionally repatriating these outfits to the many and varied people who walk through her shop.
Start of the store
Ms Mooney had barely visited Penola before moving there in 1989.
Her husband Simon, whom she met in Sydney, is from the South Australian town and it was her great-grandparents who built the old cottage that Jill's Vintage started in 2008.
When the cottage became available, so did Mrs. Mooney's dream of opening a vintage boutique.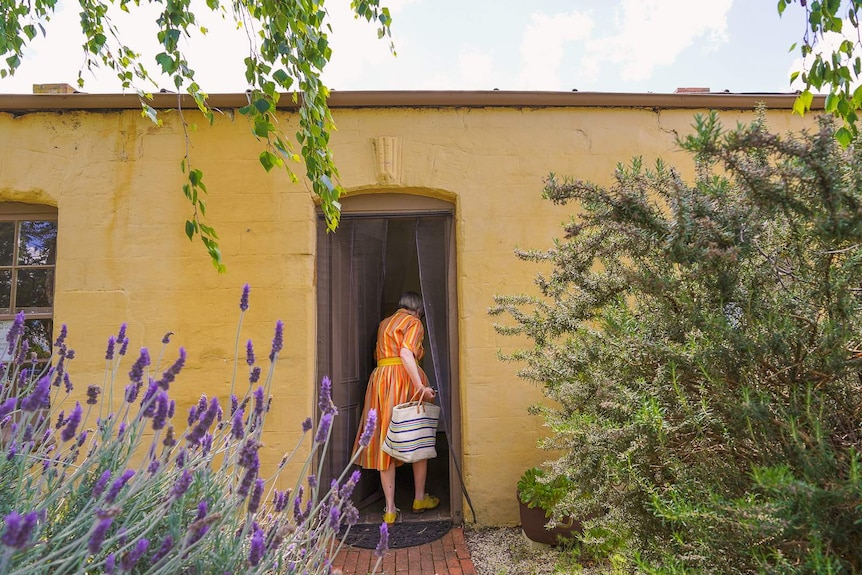 But not everything in his collection moved into the shop.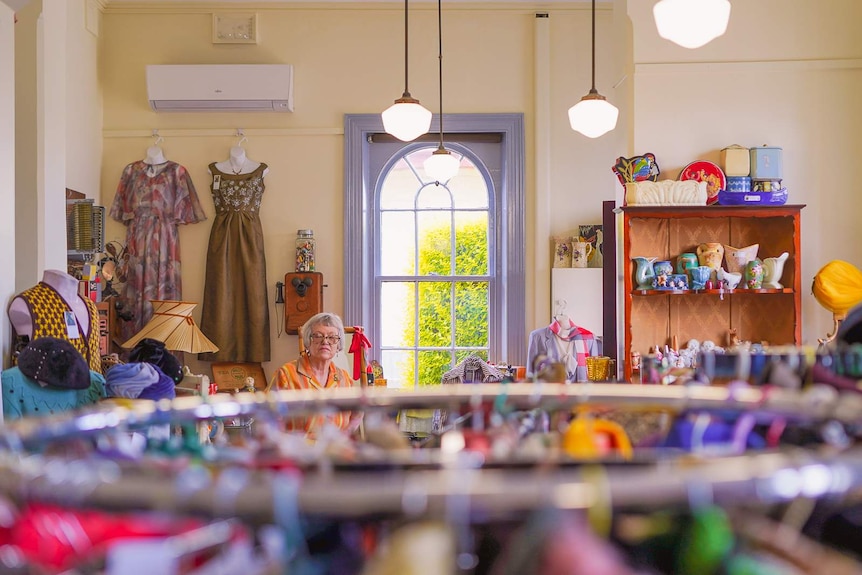 Some of the items she's worn, many of which she just bought out of sheer admiration.
"It's always good to have a few classics in the wardrobe that you can dress up or down, things like velvet coats," Ms. Mooney said.
Everything is vintage
Most things in Jill's life are pre-loved.
"I buy some things [new]but it's mostly vintage," Ms. Mooney said.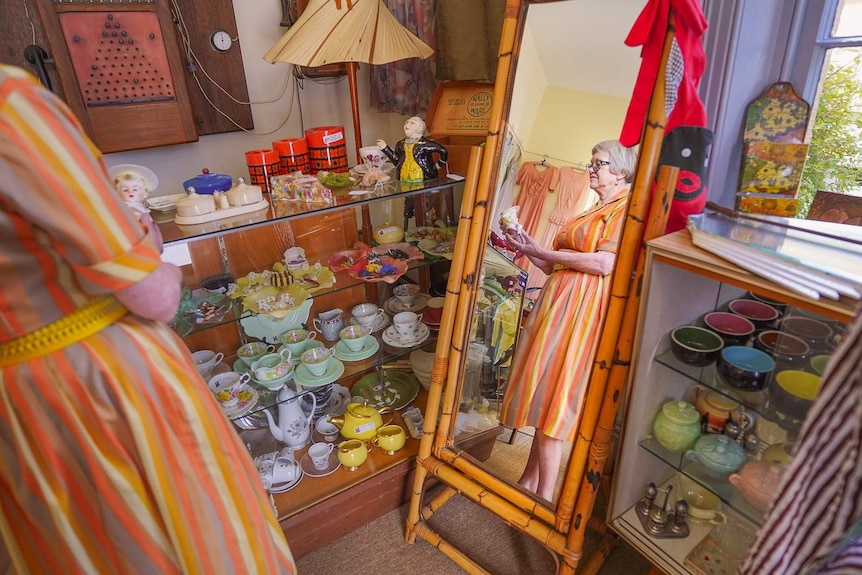 For Ms. Mooney, it's not just the look and feel of vintage things, it's the sense of life that comes with them.
Not just clothes, but also books, trinkets and other odds and ends.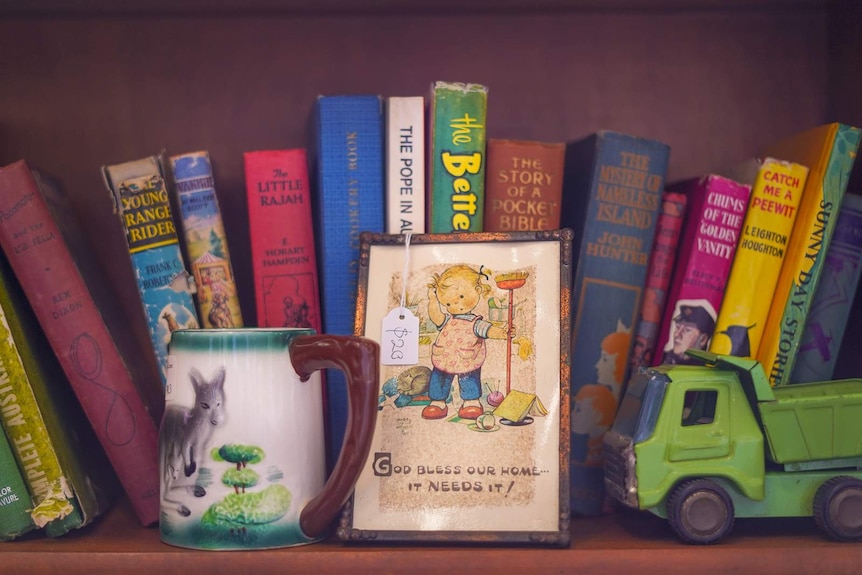 It's not a new concept, Ms. Mooney said, vintage has always been popular.
"In the '70s and '80s, people would buy '40s beaded dresses and wear them," Ms Mooney said.
"I used to sell them at Paddington Market in Sydney."
Although now the interest is in much more than fashion.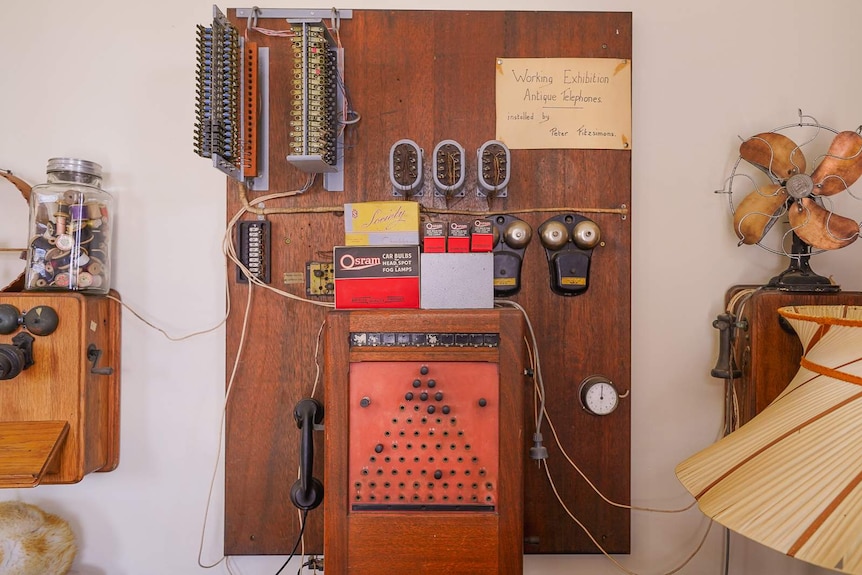 where she finds stuff
Jill Mooney doesn't have to search too hard to find new stock.
"I travel quite a bit and I just have an ear for finding things and people find me," Ms Mooney said.
"I meet a lot of great people in the shop, people who have the same interest."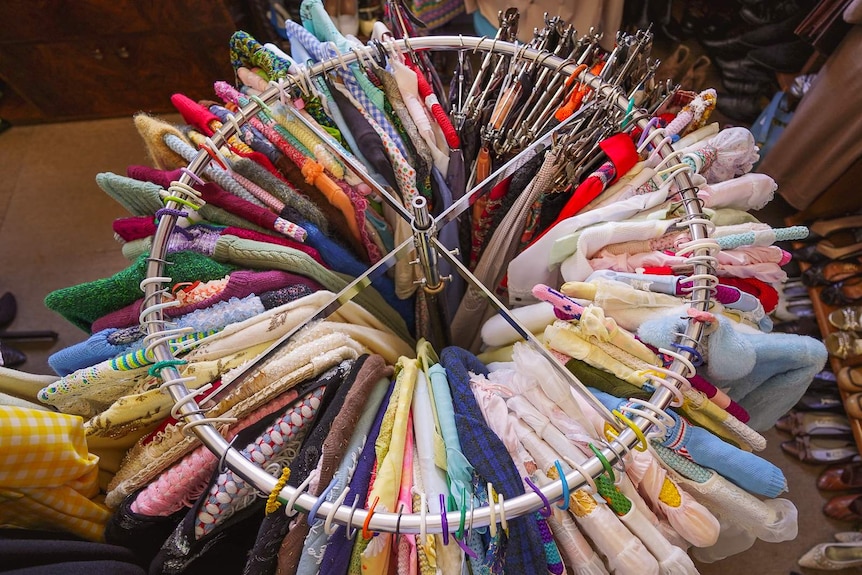 When it comes to finding an object's era, Ms. Mooney has her ways of discovering material ancestry.
"I can usually tell by the tags, they have different sizes as well," she said.
"But just by the looks, whether it has shoulder pads or no shoulder pads, what fabric was used.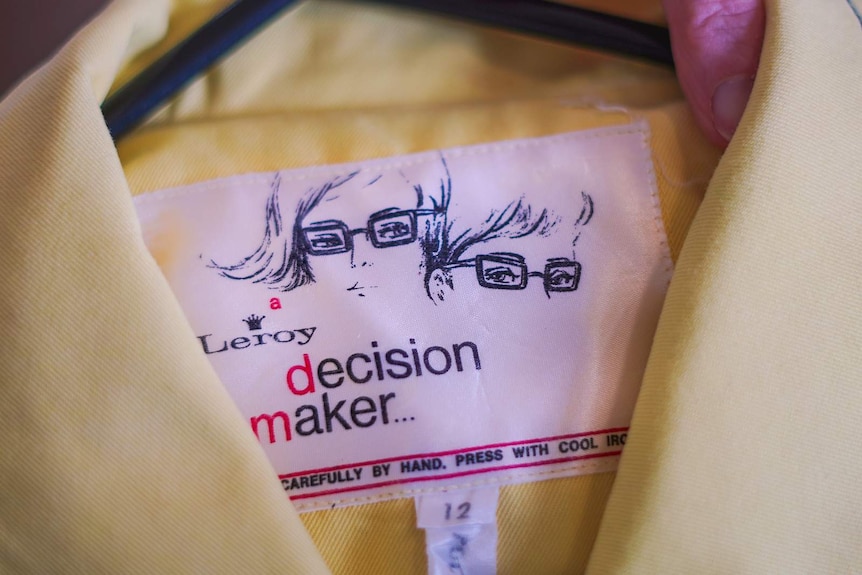 Although she appreciates trends, she just doesn't have time for some of them.
"[I'm] not really a fan of shoulder pads," Ms Mooney said.
A silk morning cape over 100 years old, however, is another story.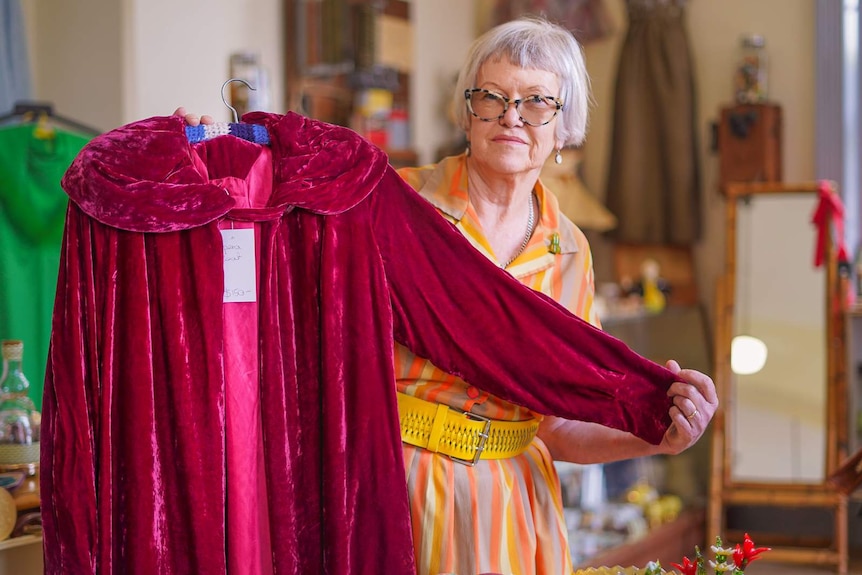 Country customers
In the 12 years it has been open, Ms. Mooney has slowly built relationships with her customers, many of whom are local.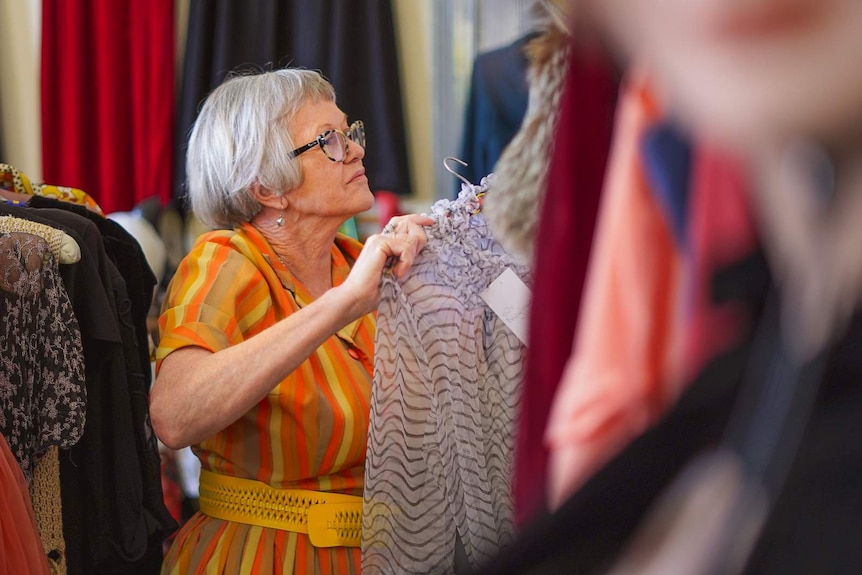 "If I know them well, I know what they like and it's easy to find something for them.
"Usually I just let them sail away and if they want my help, it's always there."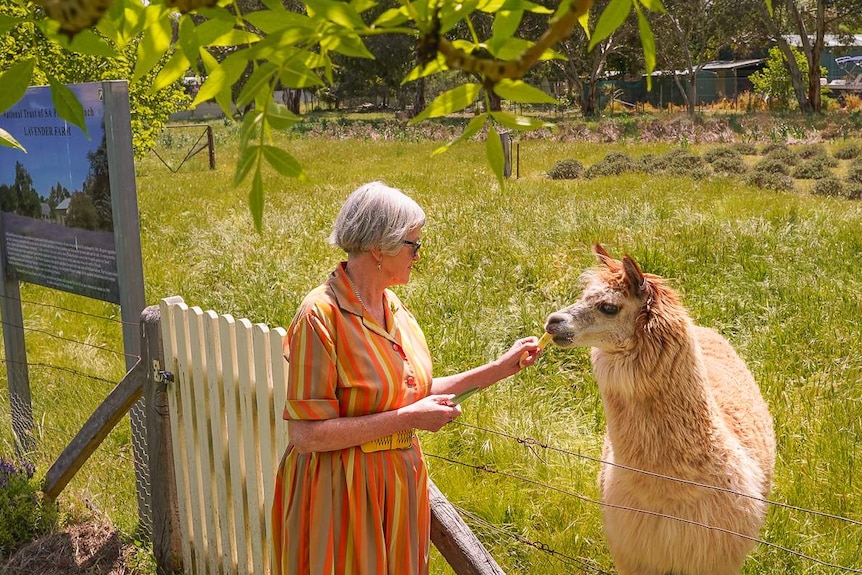 It's not just the customers that are local, but also the clothes.
"There was a Miss Australia in Coonawarra, Tricia Reschke, in the 1960s – [a dress] came from his family," Ms Mooney said.
"I think it could have been his."
While she can't figure out a story for every dress and cape that walks through the door, she has a lot of fun trying on.